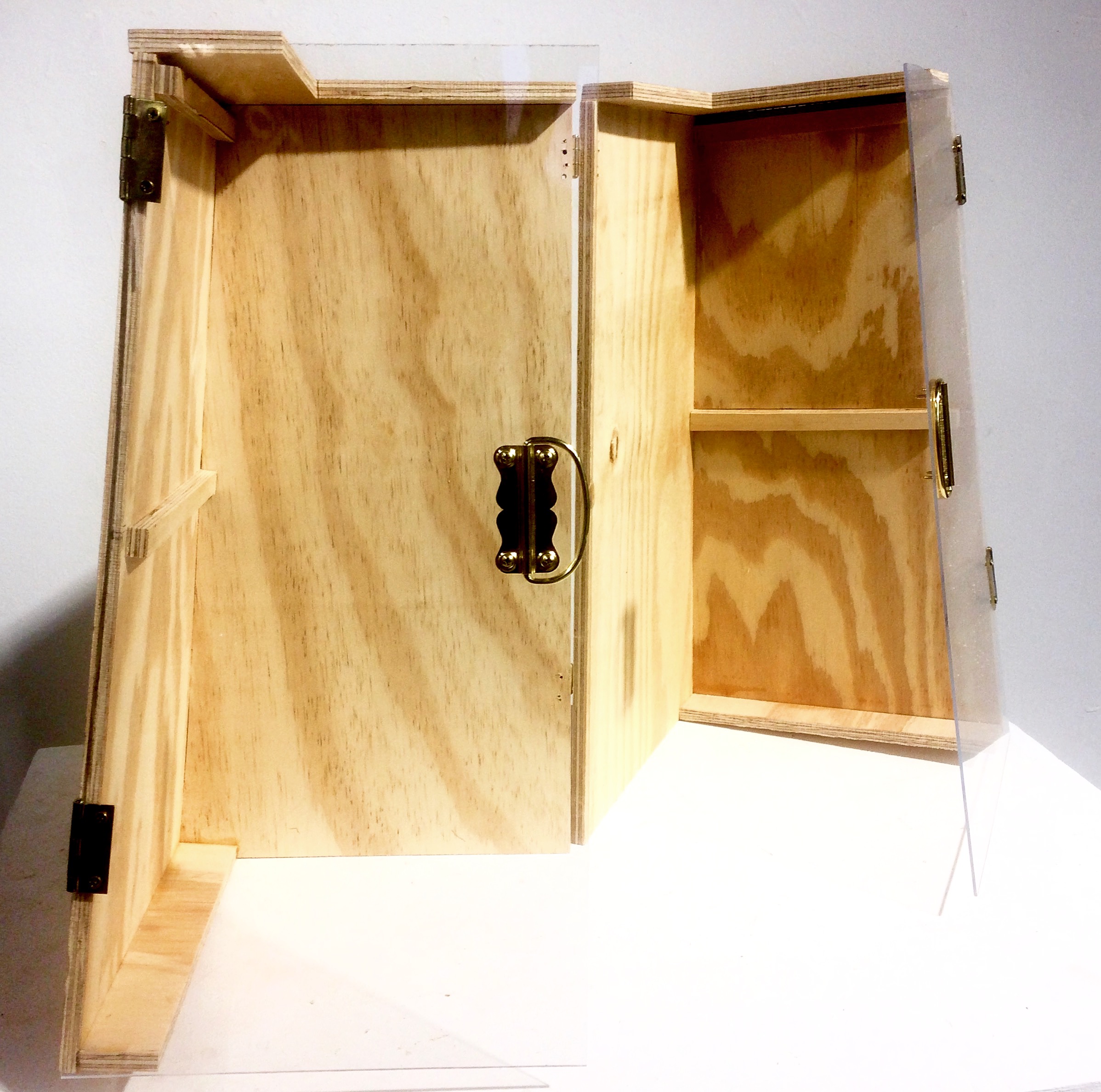 SUMMER 2017
Escaped is a cabinet sculpture that opens into half. It explores the concept of functional design where an object will no longer be the same without certain components that defines it.
Materials: plywood, acrylic sheet, metallic hinges
SUMMER 2017
Plastron is an armor-like bodice that is inspired by white picket fence. The structure suggests protection, but it simultaneously causes discomfort of the wearer. The iconic white picket fence represents the perfect home and wonderful living situation, yet it is a defensive construct against inner denial and abuse. The fence acts as a mask that says "nothing is wrong here." Over time, it takes a lot of lies and discomfort to maintain the fence.